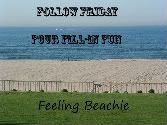 1. Without fail, whenever I fly
I will SING.
2. I used to be
an extrovert but I am having less and less energy to socialize with friends.
3. When I
work at my desk
I
almost always need my coffee cup beside me.
4. My greatest fear is
the cockroach.